Share this
84-Year-Old Kenyan Man Returns Home toRousing Reception After Living in the USfor 60 Years
An 84-year-old Kenyan man returned home this week after living in the United States for 60 years.
James Mugweru went to the US in 1959 through the educational airlift program organized by the late Tom Mboya and Senator John F. Kennedy, who was later elected as the 35th US president and assassinated in 1963.
During his six-decade stay in the US, Mugweru visited Kenya only two times in 1962 and 1974, after which he lost communication with his family back in Kenya.
In March last year, a young Kenyan man approached Christine Muchene alias 'Madame President', the Founder and CEO of Shiloh Afrique Foundation in Atlanta, Georgia asking her to help him trace his grandfather, whom he had never seen in his life.
With the help of the internet, Ms. Christine traced the octogenarian to a facility for Senior Citizens in Union City, Georgia.
Christine took the old man to the Kenyan American Community Church (KACC) headed by Bishop Dr. GG Gitahi where members contributed money to purchase his flight ticket back to Kenya.
Mugweru left the US on Wednesday, February 19th and landed at the Jomo Kenyatta International Airport (JKIA) in Nairobi on Thursday, February 20th.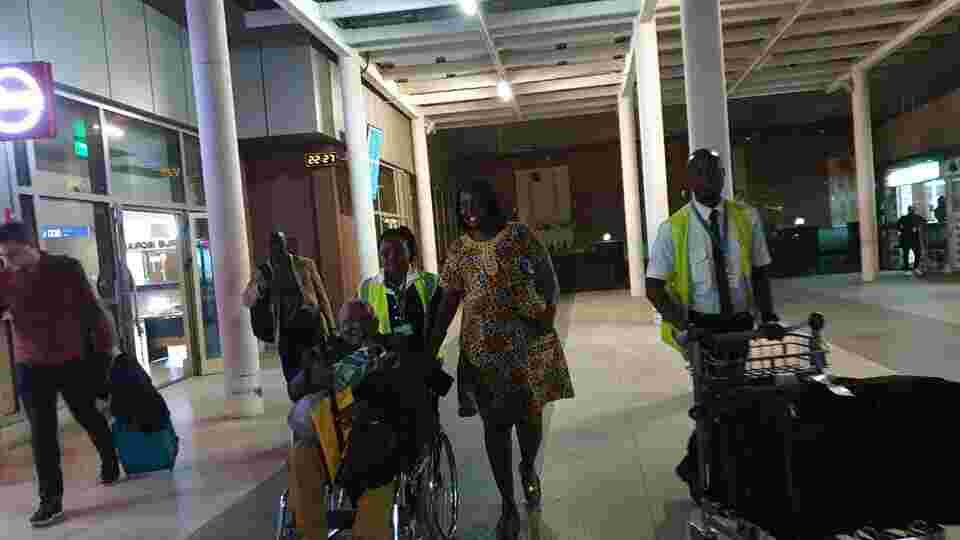 At the airport, Mugweru received a rousing reception from family members and villagers who traveled there to welcome back their long-lost son. A homecoming party was also held at the family's home in Nakuru County.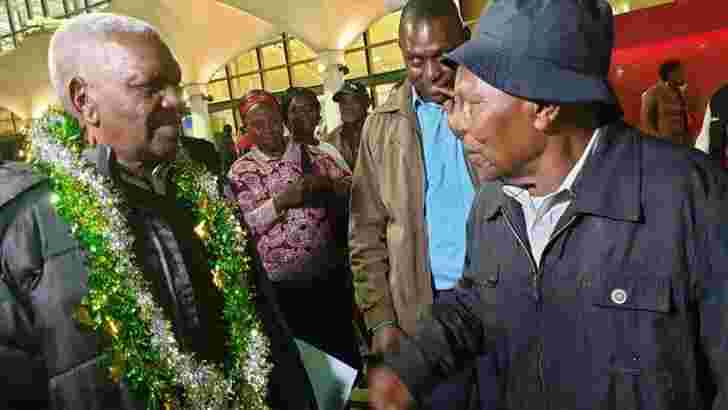 Mugweru has two living siblings aged 100 and 80 who could not hide their joy after the arrival of their lost brother.