Share this
24-Year-Old Kenyan Gospel Singer Guardian Angel Introduces 50-Year-Old Girlfriend, a Mother of
Kenyan gospel singer Guardian Angel, 24, has caused a stir online after he introduced his girlfriend who is twice his age.
Angel, whose real name is Audiphaxad Peter Omwaka, recently announced he is dating fellow gospel singer Esther Musila, who is 50 years old.
His announcement sparked mixed reactions among social media users with some criticizing him while others supported him saying that age is just but a number.
"I am proud of myself. #lovewins❣," Angel posted on Instagram.
He added: "Sometimes the most difficult sacrifice is to abandon the comfortable mediocrity of who we are and embrace the beautiful fear of who we're meant to be."
Esther, a mother of three, commented on Angel's post saying "I am more proud of you. #lovewins❣❣."
Photos widely circulated on social media paint a picture of a couple that is deeply on love despite their huge age difference.
"Am a mother of 3; ages 29, 26 and 22. I recently turned 50 and loving the journey. I've been a banker for 5 years and now an International civil servant working for the United Nations for the past 18 years in programme management running water and sanitation programmes in Nepal and Lagos," says Esther of herself.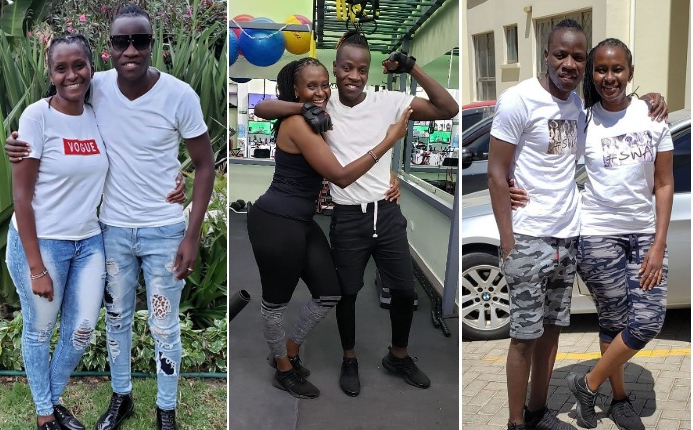 Angel is one of the celebrated young gospel artists in the country and has many songs to his name including Nishike Mkono, Swadakta, Rada, Utafurahi, Nibariki, Kuoshwa, among others.