Share this
US Comedian and TV Host Steve Harvey Seeks toMeet Kenyan Artist Who Drew His Portrait
Celebrated American comedian and TV host Steve Harvey has sought to meet a Kenyan man who made a magnificent pencil portrait of him.
This came after the artist identified as Collins Omondi Okello posted the portrait on Twitter on Sunday and requested Harvey to buy it.
"Pencil drawing of @IAmSteveHarvey. Will be a real boost to my hustle if you have this in your gallery. Waiting with bated breath🙏🙏🙏," Omondi tweeted.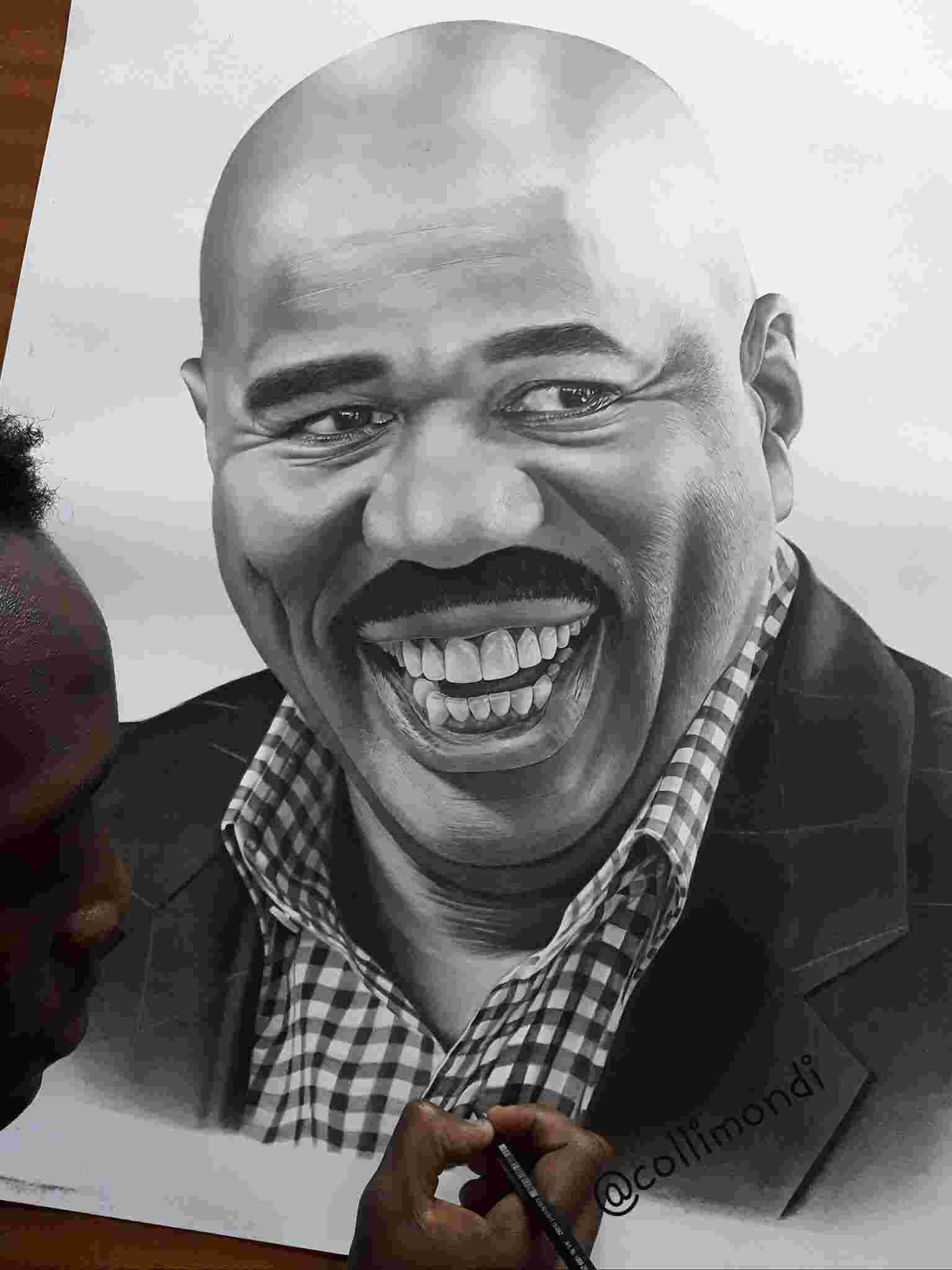 Harvey responded directly to Omondi, saying he was impressed by the artwork and would be honored to acquire it. He then asked whether he could meet him during his upcoming trip to South Africa and Botswana.
"Now I'm looking for you it would be my honor to have this …. what size is it and I'll be in Joburgh and Botswana soon let's hook up then," wrote Harvey.
"Everyone has a God-given gift. This is what following your gift looks like, just incredible."
Omondi has previously done pencil portraits of US film director Tyler Perry, South Sudanese President Salva Kiir, and President Uhuru.
Following Harvey's request to meet him, Kenyan tours company Bonfire Adventures offered to facilitate his trip to South Africa to meet the TV host.
"If you wish to travel to Joburg to@meet @IAmSteveHarvey, talk to @BonfireSafaris and we will make it happen. Talked to our Ceo @itskabusimon and he will make it happen. Call +254705716466," the company tweeted Omondi.