Share this
Kenyan Tycoon Kidnapped in Ethiopia After Deal Flops
---
A Kenyan businessman was reportedly kidnapped by his counterpart in Ethiopia after a multi-million deal went wrong.
Windsor Motors Limited tycoon Simon Njoroge told his wife that an Ethiopian businessman was demanding Ksh 25 million to be released.
Njoroge and the Ethiopian had reportedly agreed on the deal through a Kenyan proxy who acted on behalf of the foreigner. The two had agreed that Njoroge would import 500 motorbikes from China and export them to Ethiopia for Ksh 45 million.
According to court documents, the Ethiopian businessman paid a deposit of Ksh 25 million but was yet to receive his goods three months later. The Kenyan proxy and his Ethiopian boss reportedly plotted to lure Njoroge to Ethiopia by organising a business trip to the neighbouring country.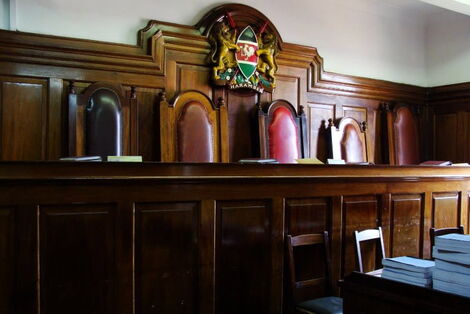 A court in Kenya.
Njoroge was detained whereas the middleman was allowed to travel back to Kenya.
The Kenyan trader's wife told the police that his husband called her a few days after travelling to Ethiopia on February 13, claiming that his life was in danger.
The wife reported to DCI after Njoroge failed to return home after the four-day business trip.  However, the case stalled and was revived after the wife's lawyer urged police to expedite the case.
"The police officers commenced their investigations, and on Friday, April 16 and Saturday, April 17, I was asked to record a statement," the wife said, with court documents indicating that she sent over Ksh 500,000 to the Ethiopian to secure his release.
Detectives later apprehended the proxy and questioned him over the contracts he produced which he alleged was signed between Njoroge and the Ethiopian. The sleuths suspected that the documents were not legal.
They seized the papers which were presented in court as evidence. The middleman was also arrested and arraigned in court on Tuesday, April 20, before securing his release on Ksh 500,000 cash bail.
Police are yet to establish the authenticity of the deal, if the middleman was aware of the abduction plot and why Njoroge failed to deliver the goods as agreed. The case will be mentioned in May 2021.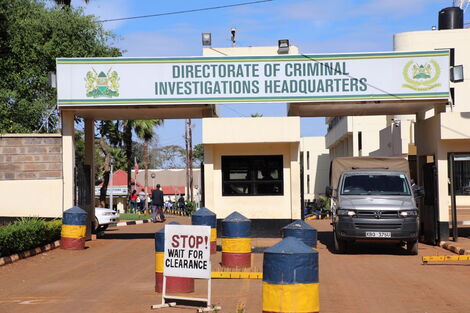 DCI headquarters Kiambu road