Share this
President Uhuru Kenyatta Joins Uhuru Market Clean Up in Eastlands
President Uhuru Kenyatta on Saturday joined Nairobi Governor Mike Sonko at Uhuru Market in Eastlands, Nairobi for the City's monthly clean up.
Uhuru, who was accompanied by UN-Habitat Executive Director Maimuna Sharif, hailed the county government's cleanup exercise which is spearheaded by Sonko.
He was spotted operating one of the tractors under instructions from experts.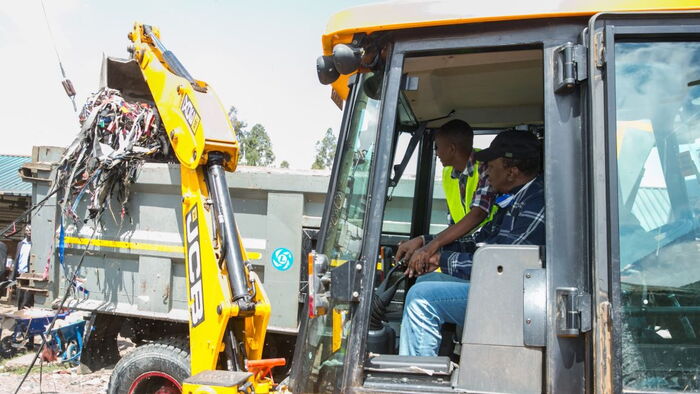 He took the opportunity to address the standoff between Nairobi County Government and Murang'a County Government over a levy that the latter plans to introduce for the use of Ndakaini dam.
The president urged leaders not to play politics with issues like water and encouraged them to come to a consensus on how the water would be used for public benefit.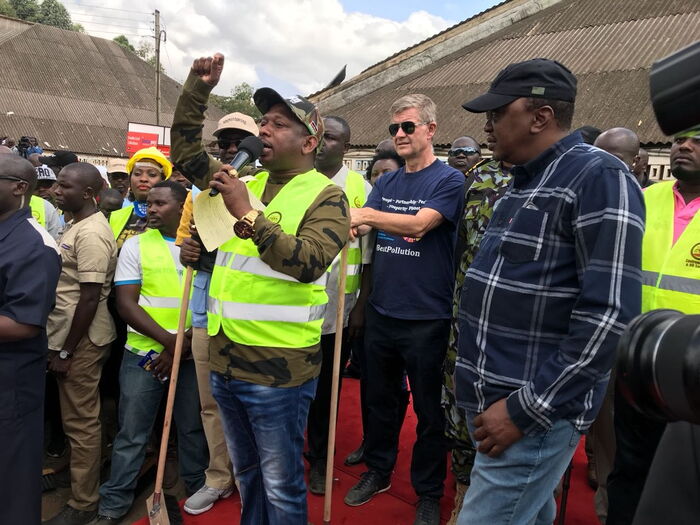 Uhuru also talked tough on retailers who will be found selling maize flour above the price set by the government- Ksh75 per two-kilogram packet.
The government had attributed the price ceiling to the increase of maize harvest in 2018.
The county has been trying to find an effective way of dealing with solid waste because as urbanisation expands, urban waste will continue becoming a bigger challenge.