Share this
Photos of Francis Atwoli's 'Mzungu' HouseHelp Create a Stir Online
Photos of a 'Mzungu' woman believed to be Central Organization of Trade Unions (Cotu) secretary-general Francis Atwoli's house help have caused a stir online.
The photos were shared by Atwoli's youngest wife Mary Kilobi on Instagram, where the woman is seen serving her and her colleague at KTN Sophia Wanuna at Atwoli's palatial home in Kajiado.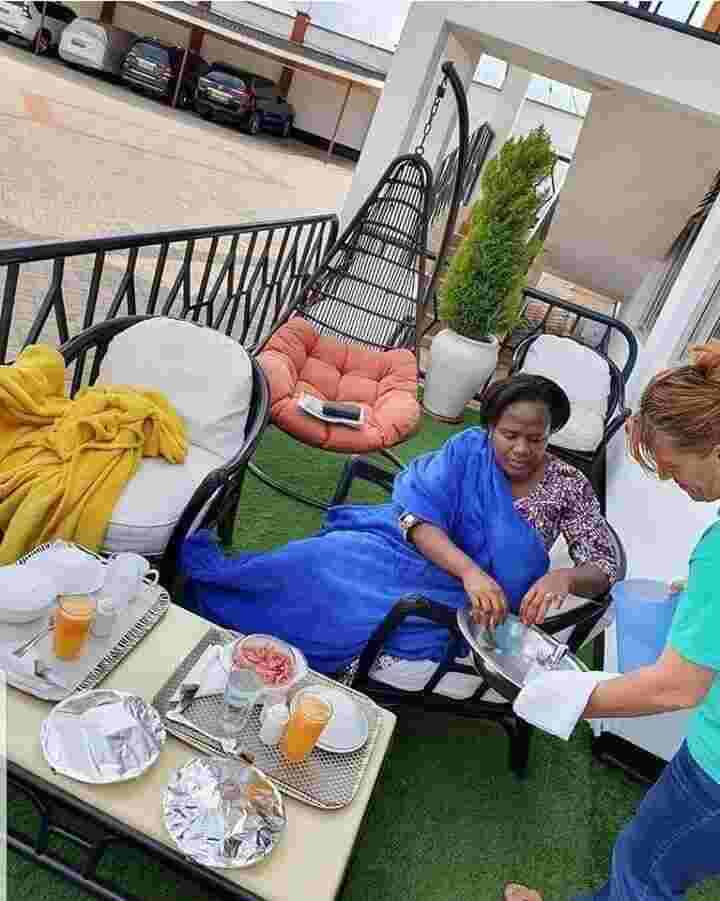 The pictures show the two being washed hands and served drinks by the Caucasian lady who is wearing a green t-shirt and blue jeans.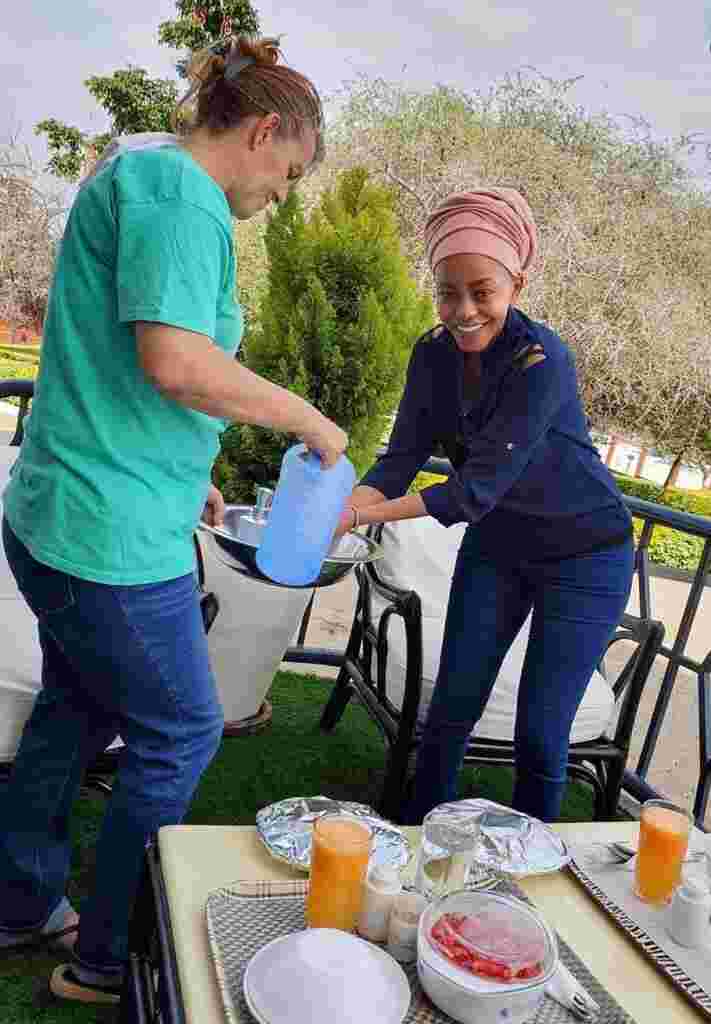 "Yes, it's that cold in Kajiado," Kilobi captioned the photos.
Although Atwoli is known to lead a flashy lifestyle, Kenyans online were surprised to learn that he has 'Mzungu' servants in his home.
Online users talked of the reserved roles as the whites are perceived to be served but not to serve.
Nderirubob said: "…if I get filthy rich, imma hire a whole team of white servants, have them all wearing that red fez hat while serving me tea while on their knees calling me 'Memsahib, is the temperature good?" Colonise the colonialists."
Stella Kanyanya wrote: "I don't know why this has made me happy."
Jeremy Adoyo said: "Atwoli and Idi Amin, same WhatsApp group."
Kennedy Didi noted: "This would make Idi Amin smile from the grave."
Crispus Kihara tweeted: "Racially inferior people feel validated by other races…case in point."
Ben Mogire said: "Atwoli is the real OG."
Mtaita Mkauma said: "Probably Eastern European. Cheap labor."
Stop Corona posed: "How did the lady get a work permit for a job Kenyans can do."