Share this
Kenyan Woman on Trial in Germany for Role in the Murder of Her Husband – Prosecutor Says She Distracted Husband with Sex
A Kenyan woman is on trial for her role in the murder of her husband in Ebersdorf, Germany. 32-year-old Armina A. is charged with conspiring with her lover, identified as  38-year-old Jan D., to kill her husband while she distracted him with sex.
The prosecutor says Armina conspired with Jan and arranged for Jan to enter their house and kill 58-year-old  Ekkehart H., a German citizen.
On the fateful night of September 13th, 2016 at around 10:30pm, Armani is said to have let Jan D. inside the house Armina shared with her husband. Armani then handed Jan with a machete containing a 40-centimeter blade she had hidden in a cellar inside the house and had him lay low in the house.
The prosecutor says Armani then distracted her husband with sex and while the couple was having sex, Armani signaled for Jan to enter the bedroom. He is then said to have slit Ekkehart's throat, killing him. In the course of committing the murder, the prosecutor says Jan also accidentally injured Armani's tendons.
Armani initially reported to the police that three men wearing masks entered the home and attacked both her and her husband, but upon investigation found that she was in actual fact an accomplice to the murder of her husband. Jan D. reportedly confessed to the crime and implicated Armani.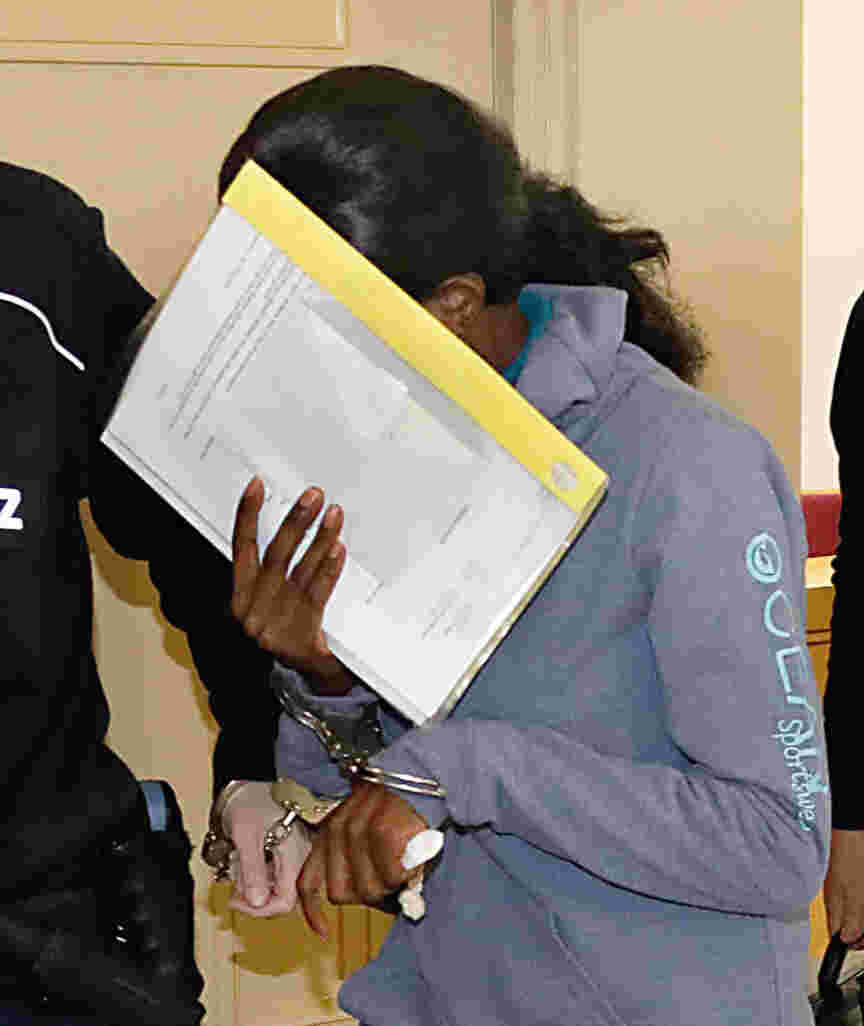 Armani is said to have been Jan's lover. Even though she had been married to her husband for nine years since 2007, Jan, also German, is the father of the older of Armani's two children (she has a 6 and a 2-year-old). The prosecutor says she repeatedly cheated on her husband with various men.
Armani met Ekkehart in 2007 while he was vacationing in Kenya. She soon moved with him to Germany.