Share this
Chika Ike: Nigerian actress: Photo Courtesy
Chika Ike Accepted into Harvard Business School's Program for Leadership Development
Nollywood actress Chika Ike has been accepted into one of Harvard Business School's Executive Education programs.
The actress made the announcement in two Instagram posts.
She explained that she had been applying for 5 years.
Chika Ike was accepted into the institution's Program for Leadership Development (PLD).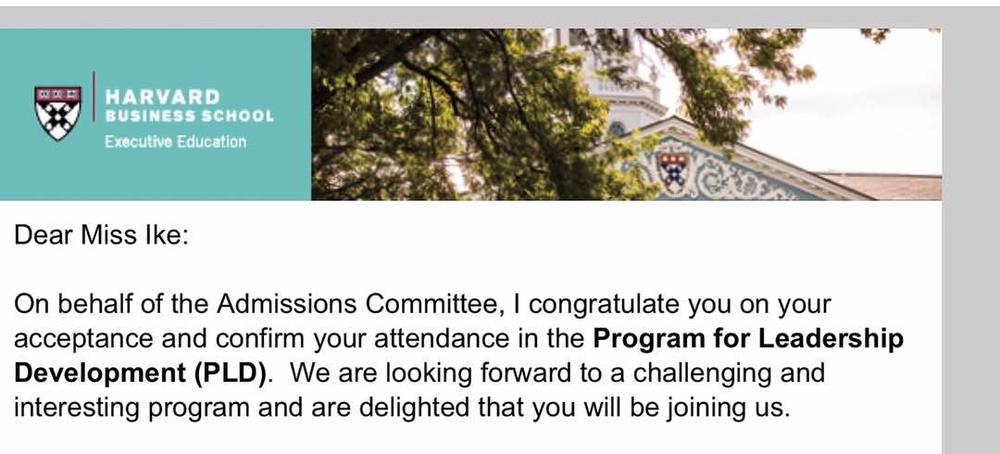 The Program for Leadership Development is designed specifically for specialists and star contributors with at least 10 to 15 years of work experience who have been identified as outstanding prospects for increased leadership responsibilities within their organizations.
PLD students represent diverse business functions, companies, industries, and countries, Harvard said.
Ideal candidates include:
Vice presidents
Directors
Project managers
Functional managers
The institution said that the course "is a personalized learning experience" that is tailored to each student's unique leadership goals and challenges.
It described it as "an accelerated alternative to the executive MBA".
The institution said that the course's intensive modular format puts students on the fast track to leadership.
See her posts below:
Photo Credit: Instagram – chikaike