Share this
President Uhuru Kenyatta and Ababu Namwamba
Ababu Namwamba party finally decides its preferred presidential candidate
Ababu Namwamba's party has finally announced its decision on which presidential candidate it will support in 2017 polls
– Ababu Namwamba had announced that they will decide this weekend on which candidate to back for the presidency in August 2017
Budalangi Member of Parliament Ababu Namwamba and his Labor Party of Kenya have finally revealed who they are supporting for the presidency in the August polls.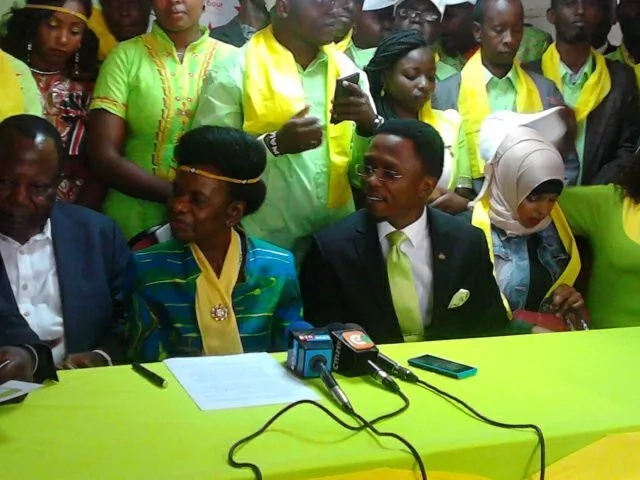 The party has said it will be supporting President Kenyatta's re-election and has asked also its member to enlist a fresh.
Ababu also said he will be defending his Budalangi seat.
The party promised to make the major announcement in what was expected to be a turning point for the Budalang'i MP.
"We have now chartered our way forward. We can sit down and have a discussion with anybody without sanctions. This Saturday, we will announce the presidential candidate Labour Party will support in August polls," he said.
Ababu, who left ODM in a huff where he was serving as the Secretary General and went to head the Labour party, has been evasive on which presidential candidate his party will back during the August 8 polls.
Source: https://www.tuko.co.ke/