Share this
Osborne Macharia
Kenyan photographer Osborne Macharia put together a photo series imagining the country's generation of retired businesswomen.
https://youtu.be/K4bXw5cVUaA
Mrs. Kamau Njuguna — former governor, Central Bank of Kenya (1980-1985)
Macharia came up with the idea after working on a project that predominantly featured men. He told BuzzFeed News that he wanted to feature women with character but with gray hair.
"When on assignment in Somaliland that's when I stumbled upon the planes in the background. I immediately knew they would work well with the Nyanye project I had been planning," Macharia said.
The project Nyanye, imagines three women who — now retired — spend their time traveling across Africa, living the life of luxury.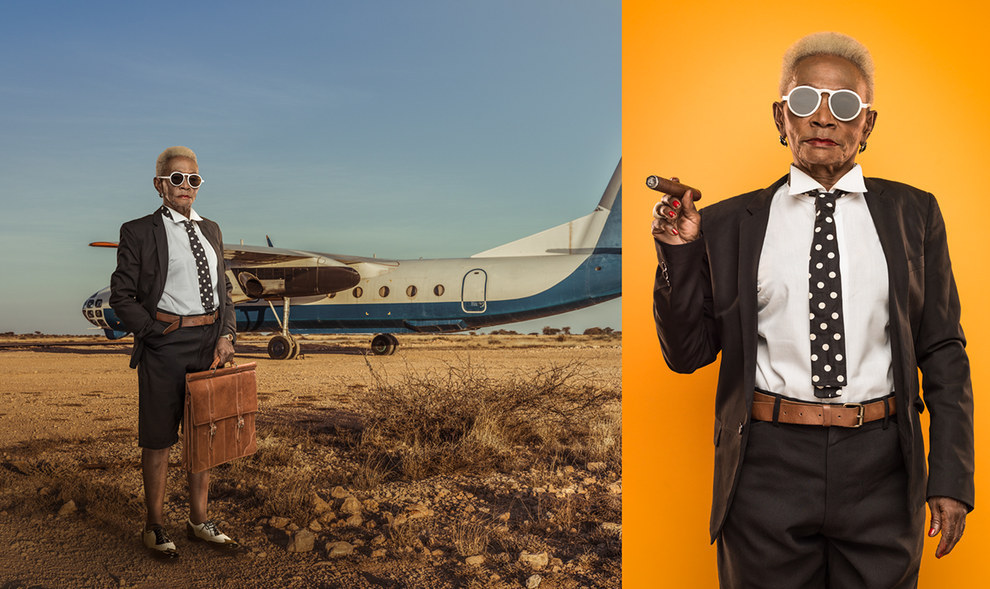 Osborne Macharia
Rs. S Were — former economist and personal adviser to the president (1972-1992)
Macharia was put in touch with models via his stylist. He said that the women agreed to the project but had to be eased into the shoot.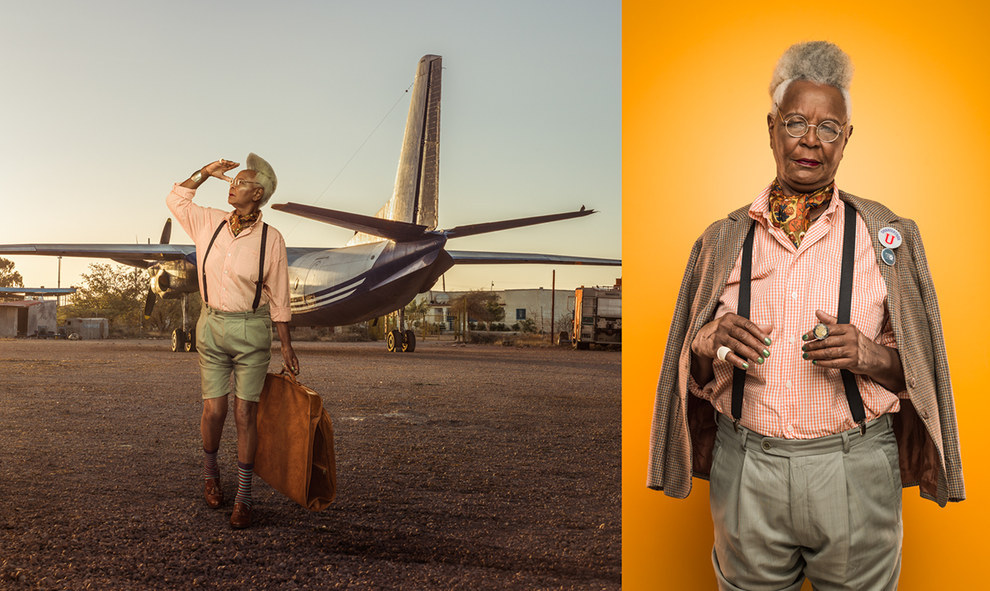 Osborne Macharia
Ms. M Adhiambo — former minister of trade and industry (1972-1980)
"They were like babies on set, we had to woo them, give them tea and snacks before makeup began and give them lunch once we were done with the shoot," he said. "We understood them and were very patient, and that whole process being different from what we are used to made the entire project worthwhile."
SOURCE:Rachael Krishna is a reporter for BuzzFeed News and is based in London.