Share this
Corona, ICC Uncertainties Have Chocked DP Ruto – Analysts
Deputy President William Ruto's decision to scale down on his political activities in the country has elicited mixed reactions with most of the analysts now claiming that lawyer Paul Gicheru's decision to surrender to the ICC might have caused discomforts in the DP's camp over a possible revival of his past ICC Case.
About a week ago, William Ruto announced he will be scaling down on his empowerment tours due to what he termed as the risk of increased coronavirus infections in the country.
"The upsurge in Covid19 cases strongly indicates that a second wave my be in the offing. For this reason, I have decided to significantly scale down my public engagements until further notice. The empowerment meetings for this weekend in Machakos, Kitui and Makueni are postponed," tweeted Ruto on Tuesday last week.
Ruto's decision came just a day after the ICC announced that lawyer Paul Gicheru, who had been in the court's radar for five years over allegations of bribing witnesses in Ruto's case, had presented himself to the Netherlands based court.
Despite Ruto affirming that the cancellation of his tours was a result of the pandemic, questions have emerged on the coincidence of his cancellation together with that of Gicheru presenting himself to the ICC.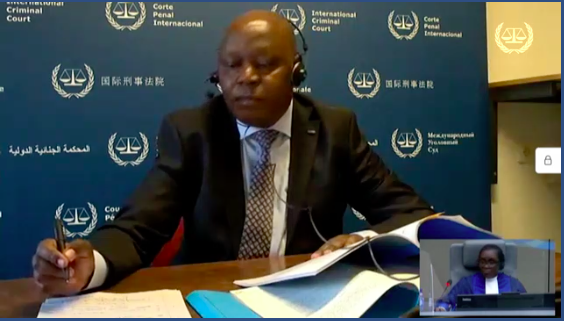 There are fears that Gicheru's unexpected self-presentation to the ICC could have a great impact on Ruto's 2022 political ambitions.
The court's announcement that Gicheru's case was going to kick off immediately, according to political experts, seemed to have caused some panic in Ruto's camp hence the decision to pause his political activities across the country.
"ICC thing could be the exact reason why Ruto has paused his political activities. He wants to re-arrange himself and gets ready for any eventuality," stated analyst Kenneth Ojuok on Twitter while responding to Ruto's tweet.
Ruto's legal team has already confirmed it is keenly monitoring the events at the International Criminal Court (ICC) after Gicheru's surrender on Friday.
In an interview with a local publication, Ruto's lawyer Katwa Kigen, who was also on the legal team during the case of Dr Ruto and radio host Joshua Arap Sang in 2011, communicated that they will consult widely and decide on their next step once they establish the motive of Mr. Gicheru's surprise surrender to the court on November 2.
"After issues of surrender and its context become clearer, we will consult and decide if and what we may need to do," said Mr. Kigen. "Being so recent and yet to unfold, they (Dr Ruto and Mr Sang) will in the course of time apply their minds to it, consult and then take a position."
"For DP Ruto and Mr Sang, the event of the surrender of Mr Gicheru just happened. We had no notice," added Kigen.
But as they say, every cloud has a silver lining, Gicheru's surrender could come as a blessing in disguise for the DP. Being haunted by the case for a second time, Dr Ruto is more likely to play a victim of circumstances, mobilize around patriotism and sovereignty and get a huge sympathetic following ahead of 2022.
Gicheru was presented before the ICC courts on Friday for his case mentioning. He, however, denied all six charges of witness tampering.
Gichuru stated that he was not forced by anybody to present himself to the court, adding that he was there on a personal capacity to clear his name of any allegations.
He has been accused of being a direct co-perpetrator for soliciting and corruptly influencing several witnesses by issuing bribes and job offers in exchange for their withdrawal as witnesses in Ruto, Sang case.